Now you have the opportunity to combine in one personalised document everything you want to communicate to your customer or membership database.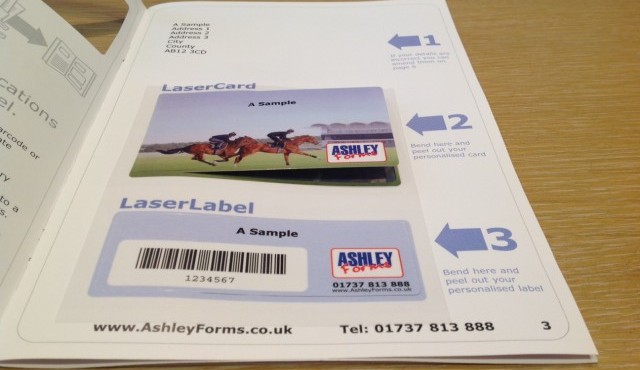 The Booklet & LaserCard concept provide ample space for all elements of communication, for example - your message or proposition, terms & conditions, membership benefits, a response mechanism, a barcode or hologram, direct debit mandate - the choice is yours.
The LaserCard and supplementary LaserLabel are adaptable and versatile, and can be integrated into a booklet in a variety of ways.
With the customer name and address visible through the front-page window, mailing is made simple.
Click here to enquire about Integrated Booklets