With LaserCard in a butterfly format you are able to personlise both sides of the card in one pass through a laser printer. This will produce a slightly thicker card than our standard LaserCard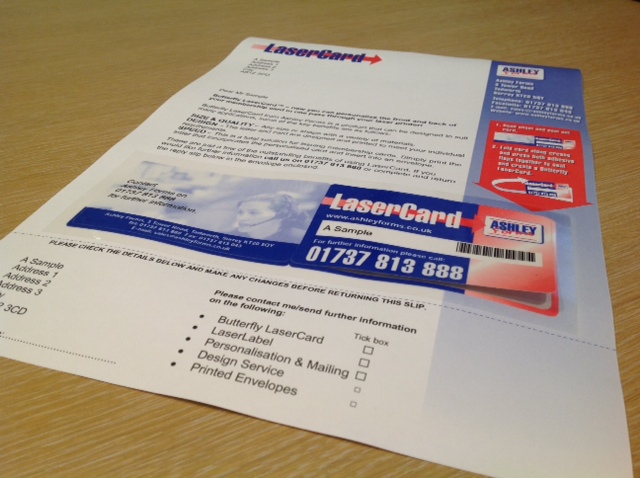 This style of card is especially useful when you have lots of information to personalise such as qualifications or medical conditions. The extra space can also be used for event dates. Once personalised the card is removed from the sheet and folded in half, its self adhesive backing bonds make a neat card. There is also an option to have a window cut in the card to allow a members photograph to be included for identification.
Typical applications: Membership Cards, Loyalty Cards, Service Contracts, Travel Passes, ID Badges, Parking Permits, Gift Cards, Event Invitations, Event Badges.
Click here to enquire about LaserCard Butterfly